Since 2009, DIAM has been committed to improving its environmental footprint, particularly with the eco-design of our products, the efficiency of our production tools and the promotion of a circular economy in point-of-sale.
In 2018, we are proud to have drastically reduced the footprint of our factories by doubling the share of renewable electricity consumption made by the Group's 25 factories around the world.
Today, 82% of our electricity consumption comes from renewable energy sources.
DIAM Brazil photovoltaic energy generation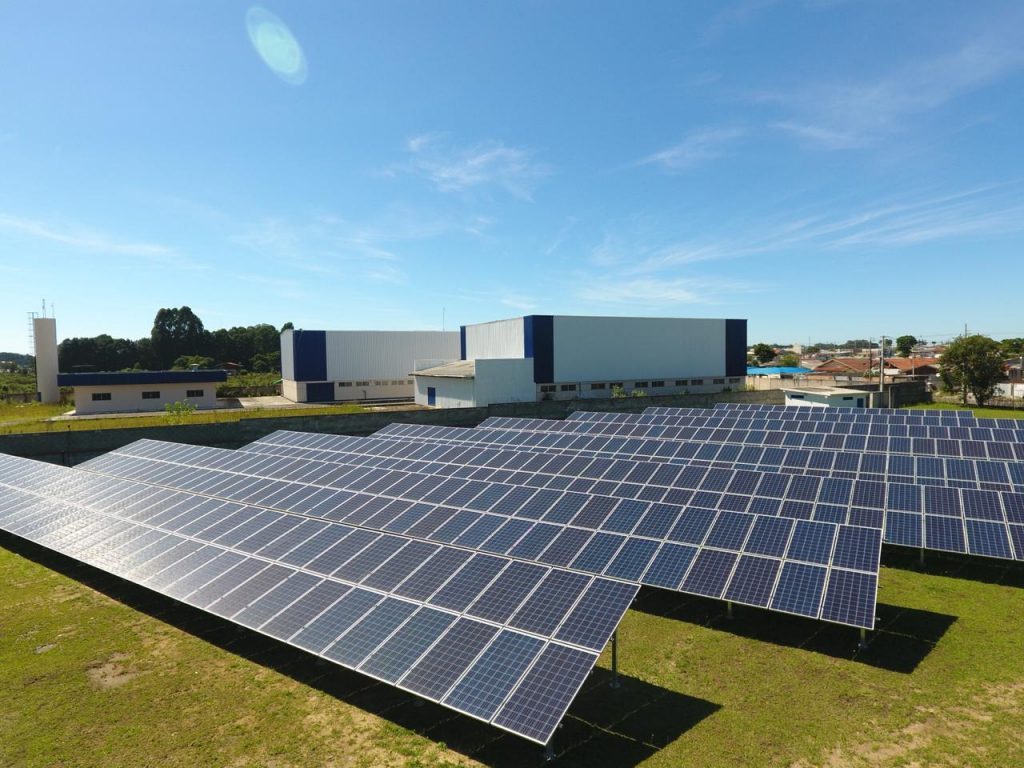 In 2017, DIAM Brazil and their land owner entered an agreement to build a photovoltaic power plant to compensate the energy consumed in production. In February 2018, the first phase of the plant was launched. Capable of producing 180Kw, it was the largest « non commercial » plant in the state of Paraná. At this stage the plant was capable of generating roughly 30% of DIAM Brazil consumption. From its launch to December 2018 the plant generated 189Kw, equivalent to an economy of 118 KBRL in the period.
In January 2019, DIAM Brazil and its partners began the implementation of the second stage of the plant. Using part of the roof surface and its optimal orientation, this stage amplified the capacity of the plant to 230Kw, bringing it to its limit as a « non commercial » plant. Adding the upgraded generation capacity to saving initiatives, DIAM Brazil expects to produce up to 45% of its consumption for a more sustainable future.
ENERGY SAVINGS:
40,5% of our consumption (until May-2019).
With the second phase and some saving initiatives we managed to step up our savings from 37,3% of consumption in 2018 to 47,4% in 2019.
Avoided CO2: 40 ton, the equivalent of 11 world tours by plane.
DIAM is happy to continue its efforts towards the alignment with the climate change Paris agreement and the advent of a sustainable #RetailBeauty market.