Monop'Beauty reopens its' doors after 6 weeks of work.
DIAM team worked with Monoprix to reinvent the Monop'Beauty brand in store.
Looking for consistency with the « classic » Monoprix stores, DIAM takes the codes of the last beauty concept of the brand called « drugstore » again, DIAM entirely designed this space as another « drugstore », creating a real shopper experience. New spaces dedicated to highlight products of the moment, a sink to test the skincare range, furnitures usually used to present postcards serve here as bars masks for more originality….
Another new thing : the perfume bar to discover the natural fragrances of 100bon and Monoprix's own brands.
Styled for Parisian customers tastes, we hope this space will bring people to relax while they shop !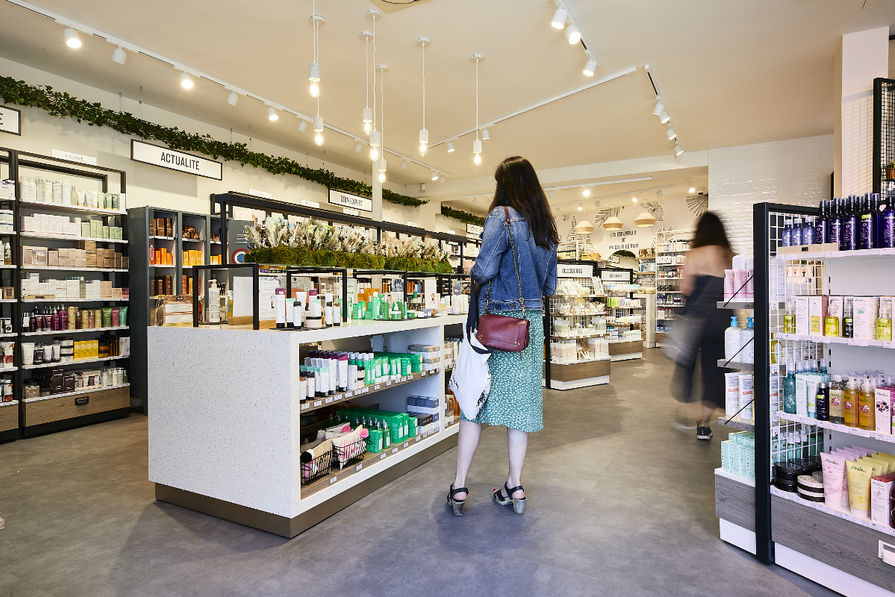 Go check it out !
#RetailBeauty