Nuxe is a French brand pioneer in natural origin cosmetology whose success is based on its relentless desire to innovate in order to offer products combining performance and pleasure for the senses.
DIAM was able to support the brand, in a retail vision, thanks to a modular concept design work (visual merchandising, corner/pop-up, linear…) promoting the identity and strong values of the brand, in a natural and responsible spirit, which incorporates iconic elements including "L'Arbre Nuxe". We have accompanied Nuxe from A to Z until deployment, also through the search for suitable materials that represent the brand's desire to be part of a more conscious approach.
1st launch : PARIS – Pharmacie des Halles
It is at the heart of the Forum des Halles in Paris that the group of pharmacists Pharmabest has just opened the doors of a 2,050 m² pharmacy, of which 1,550 m² are entirely dedicated to the parapharmacy offer alone. With this gigantic flagship, the group therefore hunts both in the land of selective perfumery, mass distribution but also in those of organic and natural specialists. Thanks to the creativity of the design and its inspiring vision, Nuxe is one of the few brand having its own place in the Halles pharmacy, in addition to its place on the shelf. Here are some photos:
2d launch : MARSEILLE – Pharmacie Prado Mermoz
Thanks to the creativity and freshness of the concept, Nuxe has taken over the privileged location of the pharmacy entrance. Look at the result!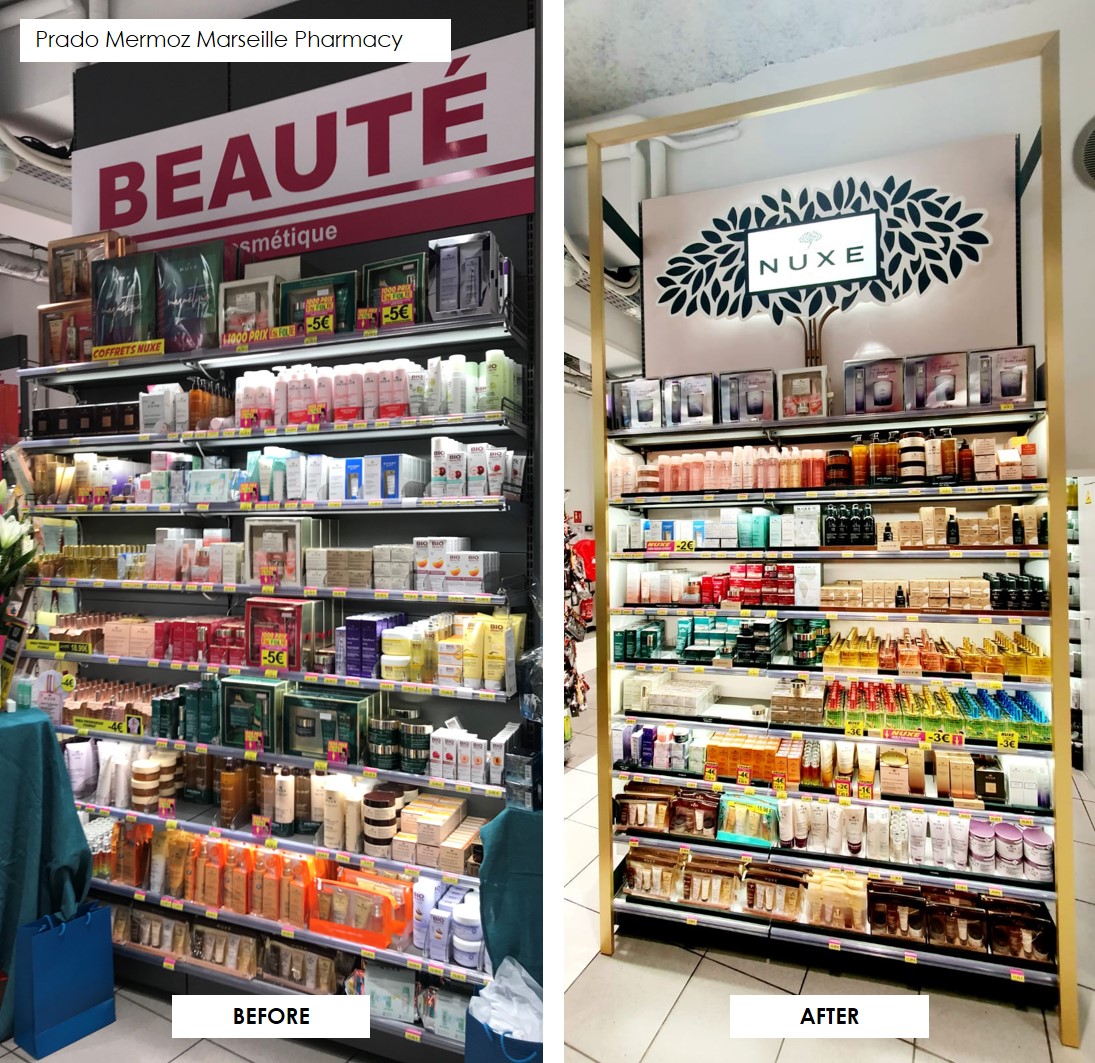 3rd launch : COMING SOON
Thanks to Nuxe for your trust !
#RetailBeauty